What is the best place for you?
Little Rock
, Pulaski County
Little Rock is a city in Pulaski County, Arkansas. As of the 2014 census, the city population was 197,706. According to the United States Census Bureau, the city has a total area of 116.2 square miles. An elevation is 335 feet (102.10 m) above sea level. The population density was 1,701 people per square mile. The median age was 36.6 years (Arkansas state median age was 37.9 years)…
know more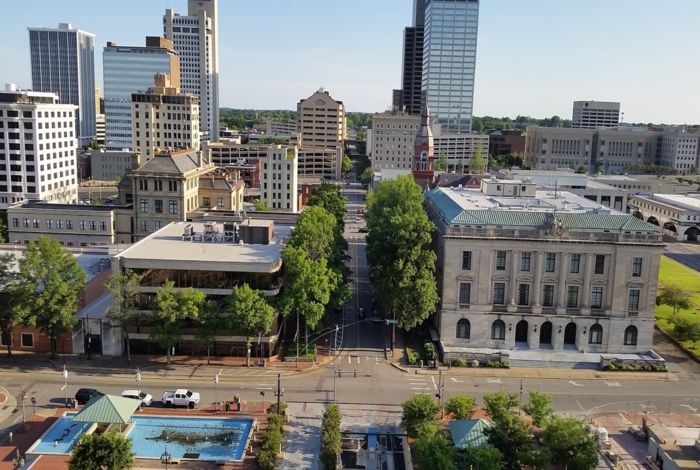 What's trending now in the market
Locals 'Ecstatic' Over Johnny Morris' Dogpatch...

on 2020-08-13 at 9:51 AM

Local and state officials were pleased to hear that the 400-acre Dogpatch USA theme park property in Newton County was purchased last month by an LLC led by Bass Pro Shops founder Johnny Morris.

Report: Pandemic Struck Amid Rise in Home...

on 2020-08-11 at 11:23 AM

The COVID-19 pandemic disrupted central Arkansas' economy just as it had begun causing a rise in home ownership and housing costs, according to a Metroplan report released Tuesday.

Work From Home Is Not About the Technology (Barry...

on 2020-08-10 at 12:00 AM

Organizations are looking hard at how to make working from home work. The remote worker genie is absolutely not going back in the bottle.
Mortgage Rates & Payments by Decade...

by

KCM Crew

on 2020-08-14 at 5:00 AM

Some Highlights Sometimes it helps to see the dollars and cents you'll save when you purchase a home while mortgage rates are low. Today's low rates mean it's less expensive to borrow money, so the savings over the life of your loan is significant. Let's connect to determine the best way to position your family for a financially-savvy move in today's market.

Homes Are More Affordable Right Now Than They...

by

KCM Crew

on 2020-08-13 at 5:00 AM

Today, home prices are appreciating. When we hear prices are going up, it's normal to think a home will cost more as the trend continues. The way the housing market is positioned today, however, low mortgage rates are actually making homes more affordable, even as prices rise. Here's why. According to the Mortgage Monitor Report

Why Foreclosures Won't Crush the Housing Market...

by

KCM Crew

on 2020-08-12 at 5:00 AM

With the strength of the current housing market growing every day and more Americans returning to work, a faster-than-expected recovery in the housing sector is already well underway. Regardless, many are still asking the question: will we see a wave of foreclosures as a result of the current crisis? Thankfully, research shows the number of
I know everything about Real Estate. Contact Me!