What is the best place for you?
Little Rock
, Pulaski County
Little Rock is a city in Pulaski County, Arkansas. As of the 2014 census, the city population was 197,706. According to the United States Census Bureau, the city has a total area of 116.2 square miles. An elevation is 335 feet (102.10 m) above sea level. The population density was 1,701 people per square mile. The median age was 36.6 years (Arkansas state median age was 37.9 years)…
know more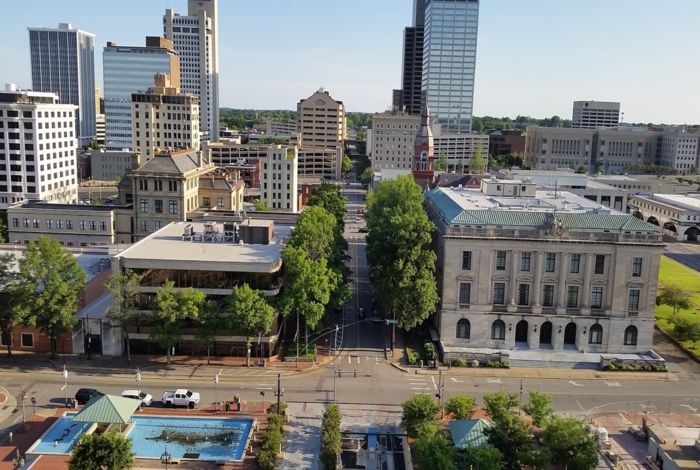 What's trending now in the market
Recent Real Estate Deals Total $2M

on 2020-07-10 at 1:56 PM

The $905,000 sale of a Sherwin-Williams Paints store in North Little Rock led the most recent round of real estate transactions.

What Mask Orders Mean for Businesses (Justin...

on 2020-07-08 at 7:00 AM

As the mask debate rages in the midst of COVID-19, here's a quick look at what two city orders around masks do — and don't do — and what Arkansas businesses should know about them.

Arkansas Entities Get $3.3B in Paycheck...

on 2020-07-07 at 10:50 AM

Companies and nonprofits in Arkansas received a combined $3.3 billion in loans through the federal Paycheck Protection Program, the U.S. Treasury Department says.
Americans Rank Real Estate Best Investment for 7...

by

The KCM Crew

on 2020-07-10 at 5:00 AM

Some Highlights Real estate has outranked stocks, savings accounts, and gold as the best long-term investment among Americans for the past 7 years. The belief in the stability of housing as a long-term investment remains strong, despite the many challenges our economy faces today. Of the four listed, real estate is also the only investment you can also live in. That's a big win!

Not All Agents Are Created Equal

by

The KCM Crew

on 2020-07-09 at 5:00 AM

In today's fast-paced world where answers are just a Google search away, there are some who may question the benefits of hiring a real estate professional when selling a house. The reality is, the addition of more information can lead to more confusion. A real estate agent can be your essential guide, but truth be

Best Time to Sell? When Competition Is at an...

by

KCM Crew

on 2020-07-08 at 5:00 AM

In a recent survey of home sellers by Qualtrics, 87% of respondents said they were concerned their home won't sell because of the pandemic and resulting economic recession. Of the respondents, 51% said they are "seriously worried." That concern seems reasonable considering the current condition of the economy. The data, however, is showing that home
I know everything about Real Estate. Contact Me!