What is the best place for you?
Little Rock
, Pulaski County
Little Rock is a city in Pulaski County, Arkansas. As of the 2014 census, the city population was 197,706. According to the United States Census Bureau, the city has a total area of 116.2 square miles. An elevation is 335 feet (102.10 m) above sea level. The population density was 1,701 people per square mile. The median age was 36.6 years (Arkansas state median age was 37.9 years)…
know more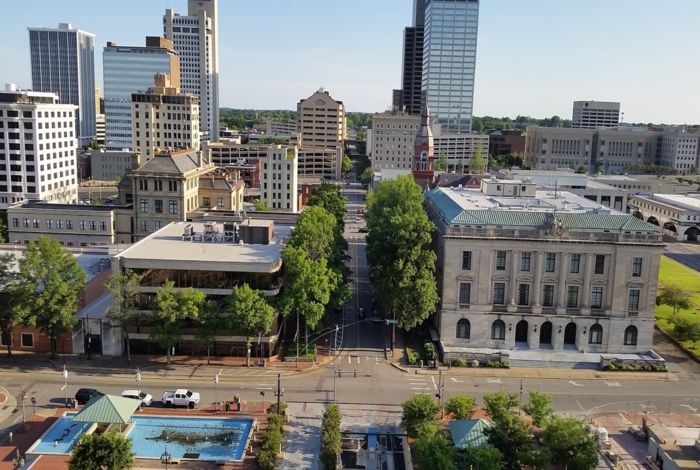 What's trending now in the market
Resource Guide: Financial Tools, Aid for...

on 2020-04-02 at 10:36 AM

Arkansas Business is regularly updating this page with links and contact information for businesses affected by the COVID-19 pandemic.

Jonesboro Rallies In Wake of Disaster 'Double...

on 2020-04-01 at 1:18 PM

An EF-3 tornado struck Jonesboro on Saturday, piling a natural disaster onto the city's efforts to respond to the ongoing state — and nationwide — health crisis.

US Construction Spending Down 1.3% in February

on 2020-04-01 at 9:49 AM

Spending on U.S. construction projects fell 1.3% in February with housing and nonresidential construction both showing weakness even before the coronavirus struck with force in the United States.
The Housing Market Is Positioned to Help the...

by

KCM Crew

on 2020-04-03 at 5:00 AM

Some Highlights Expert insights are painting a bright future for housing when the economy bounces back – and it will. We may be facing challenging economic times today, but the housing market is poised to help the economy recover, not drag it down. Let's connect to make sure you're informed and ready when it's time to make your move.

Looking to the Future: What the Experts Are Saying

by

KCM Crew

on 2020-04-02 at 5:00 AM

As our lives, our businesses, and the world we live in change day by day, we're all left wondering how long this will last. How long will we feel the effects of the coronavirus? How deep will the impact go? The human toll may forever change families, but the economic impact will rebound with a

The #1 Thing You Can Do Now to Position Yourself...

by

KCM Crew

on 2020-04-01 at 5:00 AM

The last few weeks and months have caused a major health crisis throughout the world, leading to a pause in the U.S. economy as businesses and consumers work to slow the spread of the coronavirus. The rapid spread of the virus has been compared to prior pandemics and outbreaks not seen in many years. It
I know everything about Real Estate. Contact Me!